Posted by Tori on Oct 25, 2010 in
recipes.
I thought I would share a little secret. Pregnancy cravings have been coming and going. Lately, I have desired anything pumpkin! Try this one. It is the easiest thing in the world, and so delicious! Yes, it is cheating…and no, no one will know.
First, grab a box of Duncan Hines Spice Cake Mix.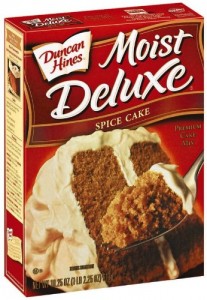 Next, throw in a can of pumpkin…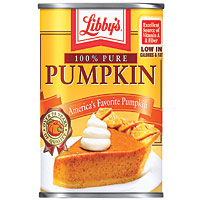 Then, (I know this sounds crazy, but go with me…) add a little bit of water to combine the two. (No measuring allowed when you're cheating like this.)
That's all you need! I like to make mini muffins…then I don't feel bad if I eat a few 🙂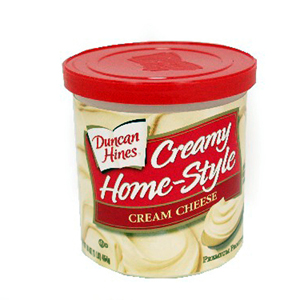 Bake at 350 for about 15 minutes. Then, spread some cream cheese frosting on top and enjoy (preferably with a large cup of coffee)!