Posted by Tori on Jan 10, 2011 in
recipes.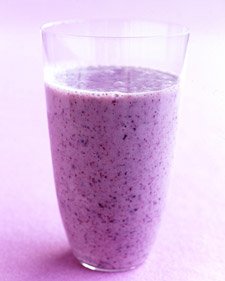 this morning i experimented with my blender and was pleasantly surprised with the results!
1 cup apple juice
2 bananas
1/2 cup frozen blueberries
1 kiwi
3/4 tsp vanilla
4 ice cubes
surprise! it's actually so yummy and a fantastic way to start the day! enjoy!