Posted by Tori on Jul 8, 2012 in
beauty
This month I subscribed to Birchbox. Each month, you receive a box filled with samples of high-end beauty and lifestyle products. It's great (especially for a mama of 3 under 3 who doesn't get out much) to receive brand new beauty products each month. Every time is a surprise, almost like unwrapping Christmas! With every $10 box, you receive 10 points for future redemption in the Birchbox store. In addition if you submit a review online via Birchbox's website, you receive an additional 10 points for each product you review. 100 points can be redeemed for $10 in the Birchbox store (good for any product they carry or promote). One month in and I'm already over half way there. For more information, click here.
Here's a look at my June Birchbox!!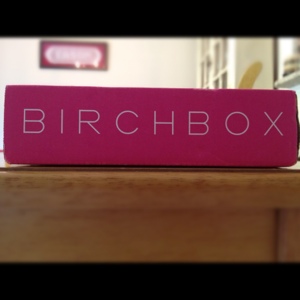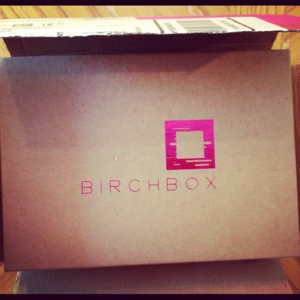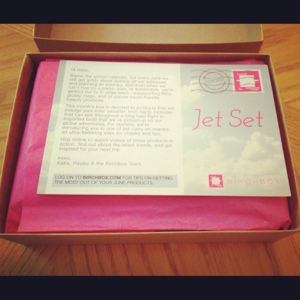 This month's theme is Jet Set! It is full of products from all around the world and that are easy to take along with you in a snap!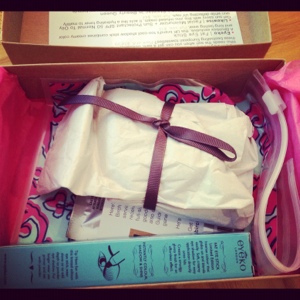 The card included in the box lists the products you have received along with descriptions. As it happened, the card included in my box listed several products that I didn't have, and in turn, there were products in my box that were not listed on my card. I gave the customer service number a call, and they explained it as a packaging error and shipped me a brand new box that same day! So, I technically received two June boxes, with some duplicate products. So, what I have decided to do is provide a review for some products from both boxes.
Eyeco | Fat Eye Stick: A fat shadow stick that can be used as an eye liner, or can be smudged to create a shadow. I LOVED this product. The price for the full-size item is only $15, and I think it would last a while. I wasn't a huge fan of the Petrol Blue shade, but in another color, I would totally buy this!
theBalm Cosmetics | Stainiac in Beauty Queen: This is a 2-in-1 lip and cheek stain. It is a sheer gel that is really easy to apply. The color looks dark and bold in the tube, but it goes on sheer and is simple to get the boldness of color you want. The full-size product retails for $17, which in my opinion is a little much…but then again, it doubles as a lip and cheek color. Overall, I loved this product and would probably purchase it were it a bit more inexpensive.
tili | Bags: These are essentially zip plastic bags with adorable designs and colors. The suggested use was for storing your travel sized essentials to take through airport security. But they could be used for absolutely anything. The bags really are adorable and I love them. They retail for $8.49 – $9.49 for a package of 9-12 bags, which in my opinion is ridiculous. But, that's mainly because I don't have expendable cash to spend on cute plastic bags. If I did, though, I might get these. You can bet I'm saving the ones I received in my Birchbox for my trip to Nashville in September.
Number 4 | Super Comb Prep & Protect: This is a leave-in spray for your towel dried hair that detangles and defrizzes. It smells absolutely incredible (which is always a perk, if not a deciding factor, for hair products)! It has nutrient-rich botanicals and built-in UV filters to protect your hair. I really, really like this one! The full-size product (200 ml – which is a little less than 7 oz) runs for $32. A bit high for me, but on an impulse I would totally snag it!!
I received 4 other products between both boxes that I haven't tried yet. If they end up being absolutely spectacular, I'll let you know. The Birchbox comes with six products, but I lucked out because of their mistake.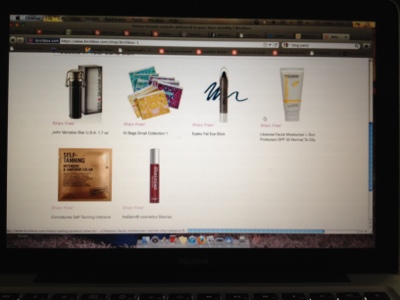 Once you get your Birchbox in the mail, you sign in online for a list of the products you received, more information, videos on how to use the products, as well as the option to purchase them with free shipping during that month. Pretty neat! (And, if you save up your points, you could get your favorite item free!)
I am completely hooked and cannot wait until I get my July box! Click here to sign up! (You also get 50 points for each friend who joins!)
Happy Sampling!