Today, I'm linking up with my friend, Carissa, for MISCELLANY MONDAY! I do this every so often when I'm feeling extra random. Hope you can relate and aren't scared away…
1. I'm not tremendously fond of how sickness lingers after you begin to feel better. Really ready to feel like myself again. Plus, I am spending way to much on Lysol & Clorox.
2. My boy turns THREE THIS WEEK!! Seriously, it hasn't really sunk in yet. It's doing weird things to my heart. I guess I should get used to it, because it doesn't look like it will get any easier as my babies get older. Ayden is getting so big & becoming more and more grown up everyday. I am crazy in love with him. God has blessed me way over my head with that boy.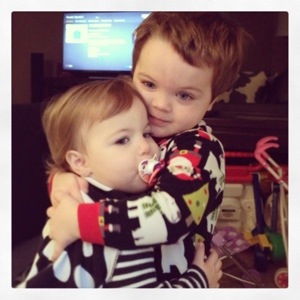 3. I have been super blessed and encouraged by
this girl's
blog series on the book of Psalms (every Tuesday & Thursday on her blog). If you haven't met Nadine yet, you need to. She is so in love with Jesus & His Word, and He's using her to change this world. Love her to pieces.
4. Have you tried Starbucks' new Vanilla Spice Latte? I'm usually not a "vanilla latte" girl, but I really like this one. (Told you this was random, right?)
5. In case you missed it, I guest posted over at Savory Concoctions, my friend, Jennifer's food blog last week. I shared a recipe for Pasta Chicken Salad that I stole from a good friend and actually make quite often. It's yummy. Check it out.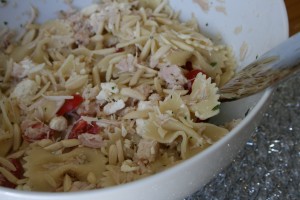 Welp. That's about all I got. I hope that you have a wonderful week, and that you are blown away by His favor & love.
Psalm 3:3-5
3But You, O Lord, are a shield about me,
My glory, and the One who lifts my head.
4I was crying to the Lord with my voice,
And He answered me from His holy mountain. Selah.
5I lay down and slept;
I awoke, for the Lord sustains me.