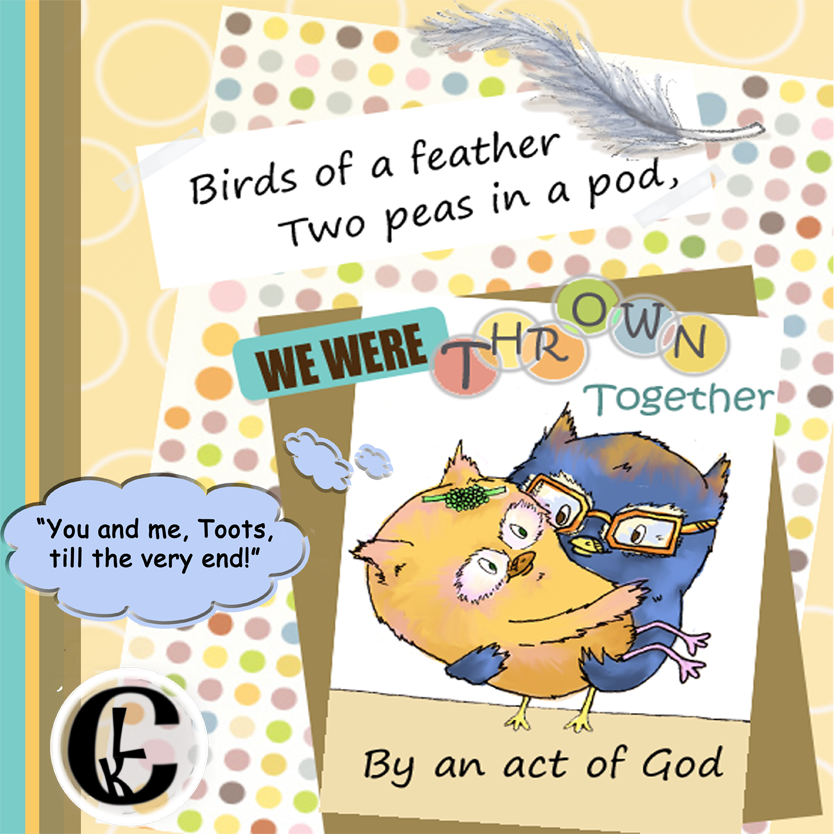 Hi friends! I know I have been zeroed in on the Love Does series I just wrapped up for my church, and I haven't done any other blogging since that project began. FAIL. Sorry. But, this is something I have been dying to share with you. I went to college with (and lived next door to) an incredible girl named Carrie. Carrie has been one of my deepest friends for many years. I love her to pieces. She is talented (far beyond what she gives herself credit for) from the tip of her head to the soles of her feet. God's fingerprints are all over her, and His love flows so beautifully through her to everyone she meets. Trust me when I say: you will be better for having known her…so, allow me to introduce you!
I asked Carrie to guest post on the blog today about herself and her first book, Birds of a Feather.
——————————————————————————————-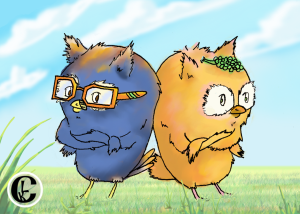 The Backstory:
Ever since before I can remember I've been drawing, coloring, or creating things out of clay, string, and even tissues (yep, I made little stuffed animals about of tape, cotton balls, and tissues).   I could often be caught daydreaming throughout the day, to my mother's dismay.   Why was she so dismayed?  Well, I was homeschooled and supposed to be doing my schoolwork.
At the age of five I was diagnosed as having a learning disability which hindered me from reading until the age of ten.  Many people in the education realm had given up on me.  But my mother and father refused to give up.  Each night my dad read me stories and each day my mom drilled me.   By the age of twelve, I started to realize how my God given talents could help me over come my issues with processing words.   I began to draw what I heard or read.   And that is how this crazy world of mine began!    I went to college, studied art and education.   I graduated with a Master's degree in Education and began my own business as a tutor for struggling students.  On the side, I wrote and illustrated silly and creative stories as a personal hobby.
For years, I kept this talent hidden, afraid that the one aspect of my life where I felt good about myself would also be stripped down and evaluated.   I constantly felt a tug on my heart, but never could get enough courage to actually put my work out there.   Looking back on it now, I realize God was prompting me and I was merely hiding my talent.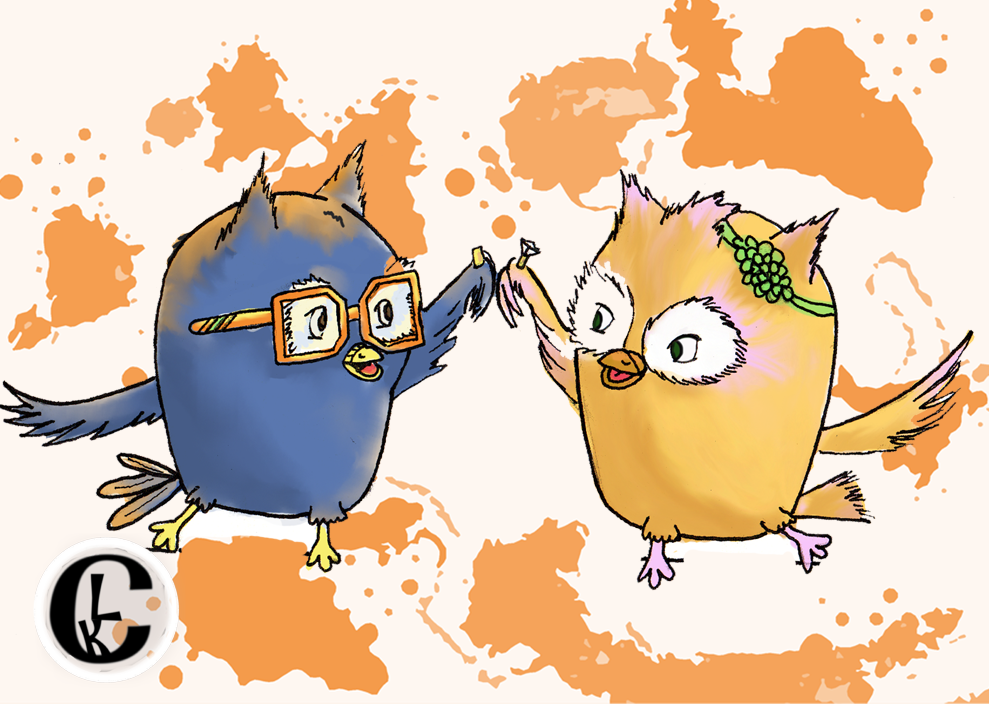 However, God had better and bigger plans.  He knew how to pull me out from under the bed.   After several nights of wrestling with my gift, I finally threw it before God's feet and left it there.   I basically placed a fleece before God.   I told Him, "Look, if you really want me to do this you're going to have to make a way, because I have no idea what the next step is!"   Now, I know we all do it at one point or another during out lives…But take my advice-it's never a good idea to challenge God.    Soon after, I met my husband to be, Stephen.   He, like me, was creative and owned his own online business.  After several months of dating (and thinking that God was done with my writing/illustrating), my fiancé discovered my talent.   He immediately began researching and placing brick by brick, step by step, in front of me.   I felt similar to Dorothy on the yellow brick road.   Things were coming at me fast, but I knew I wasn't alone.  Not only was God leading us every step of the way, but he had also given me a traveling companion for the journey.
I'm reminded of Isaiah 43:19 as I remember all of this… "Behold, I will do something new, Now it will spring forth; Will you not be aware of it? I will even make a roadway in the wilderness, Rivers in the desert."
I was starting a new path and it was springing forth right in front of me.   So, here I am.  I've already published my first book and I've got two others in the works.   I'm excited where God is leading me next!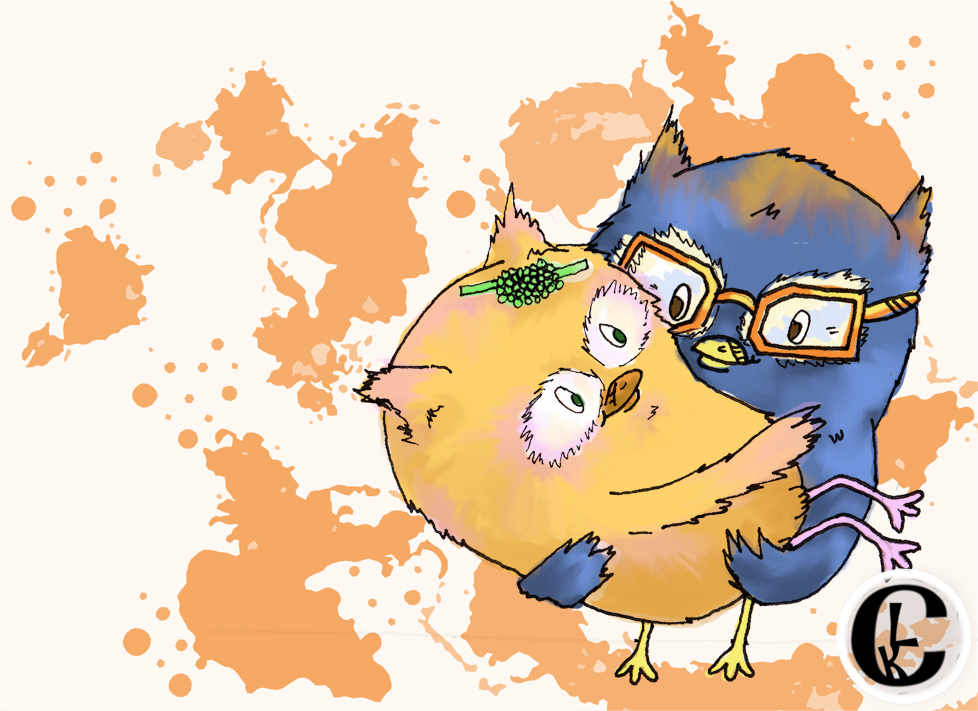 The Book:
Well, Birds of a Feather started out as a gift for my husband…Basically making fun of the awkward and difficult situations we find ourselves in.  As I was working through it, I suddenly had the idea… "I'm sure there are other girls who feel the same way I do!"   I mean, ladies, we all have to admit—at times marriage is outright frustrating!
So, why not get a laugh out of it?!
I "love" going to the movies and see the perfect marriages laid out on the big screen.  Those idealistic, setting us up for failure ideals (Yep, those movies.)  Let's face it: Hollywood doesn't paint a correct picture.
So, I tried to, by following two quirky owls and their adventure in marriage.
They fight,
 they cry,
They burn dinner,
And YES…They fart in front of each other.
I created this book as a reminder of what marriage is supposed to be—a lot of fun, love, and work.  Yep, work.  Marriage is a commitment, and even though I love my husband—at times I want to strangle him.  So, I created this book for me and others to laugh at the difficult times and also remind ourselves of the important "rulez" we committed to on our wedding day.  I've included some illustrations for your enjoyment!  If you have friends getting married soon, this book could be the perfect comical gift.  It even has a personalized section for bridal showers!
I hope you enjoy the book! You can get your own today from Amazon here.
Also, be sure to check out my blog: www.MarriageLoveBirds.com
Much Love,
Carrie K. Luc