Welcome to my world through the lens of Instagram! It's been a few weeks since I have linked up for Insta-Friday so I'm am excited to share some sweet, fun moments with you!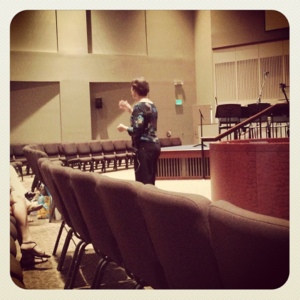 I had the privilege of listening to this woman recite from memory the book of James in its entirety at Bible study the other week. It was incredible! Gave me chill bumps to listen to her speak His Word with such passion from deep within her bones. Beautiful!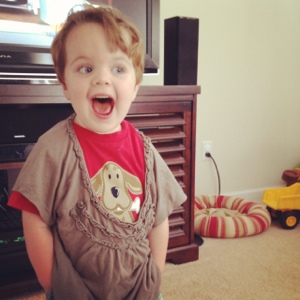 This one decided he would try on my shirt while I was folding laundry the other day. His face in this picture makes me howl every time! What a goober.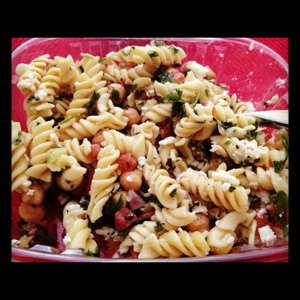 This. It's "Middle East Pasta Salad" from Trader Joe's. Made my whole afternoon yesterday.  Go get some – you won't be disappointed!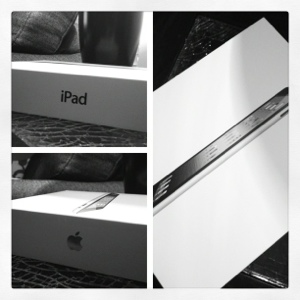 Last night. William went out after work & I had no idea where he was going. He came home and set this on the table for me to see when I came downstairs! What a sweetie! I am absolutely loving it!! Thanks, babe!
This morning Ayden grabbed my oven mitts and was having the best time playing with them and pretending to cook. Maybe a future chef? I'm ok with that as long as he has his mother over for dinner at least once a week 😉
Happy Weekend, friends!