Whew! What a wild ride this last week has been! It's been so nice to have a "vacation," but there's something happy about settling back into normalcy — or whatever that is. You know. Have you ever had a vacation, but then came back feeling like you needed a vacation? I think that's just how it is when you celebrate Christmas with little ones sometimes. But boy did we have fun. Here's a few of the highlights: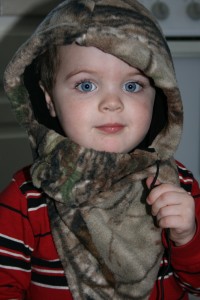 Ayden ready to go hunting…so he thinks.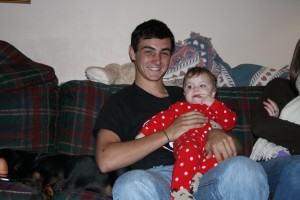 Chelsea & Uncle Mitch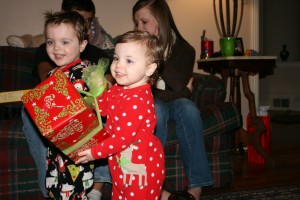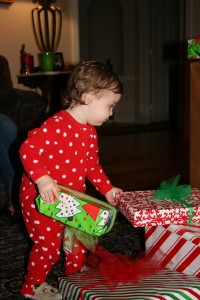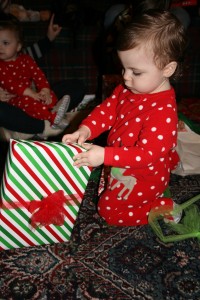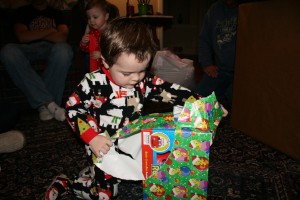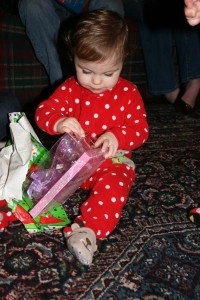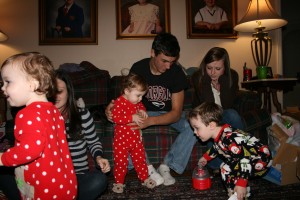 Can you imagine how chaotic this process is?!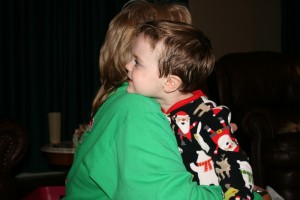 Thank you, SaSa!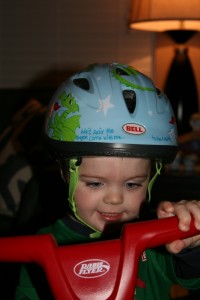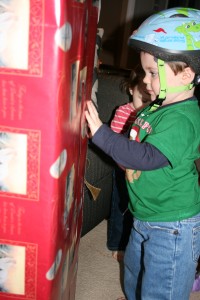 Because once you open the helmet, you have to wear it while you unwrap everything else, right?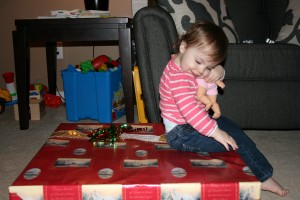 You know, this Christmas was one unlike any other I've had. I really went into it with a heavy, burdened heart. Christmas Eve was pivotal for me. It's where He began to shift things around. I realized that what I needed that night was exactly the gift we would be celebrating the next morning. Just my heart wasn't in the celebrating mood. See, I think that's what happens when we forget what the whole thing is all about in the first place. I knew in my head that it's not about the presents, or the food, or the people you're with, or the circumstances, but there was a disconnect somewhere. While all of those things can make me happy, none of them can satisfy. Only He can do that. Only His joy, His peace, His hope. Everything else falls overwhelmingly short.
How thankful I am that He is with us. And that He never changes. Never walks away. Resting in that makes everything else seem so temporary. And it is. Makes me want to make the most of the vapor that is my life here. Makes me want to press harder, lean in more closely, and open my eyes to all that awaits.
I could not be more excited about what this new year brings. I am along for the ride, wherever He wants to take us.