Life in pictures! Here is a look at our week through the eyes of Instagram! Enjoy!
Check out my Instagram profile and follow me here: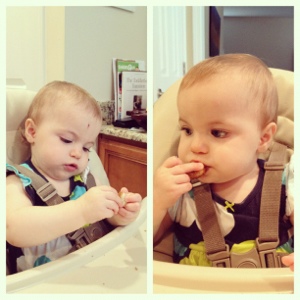 Brooklyn and Chelsea sampled their first chicken nuggets not too long ago! They were a hit (even though they each only ate half of one!)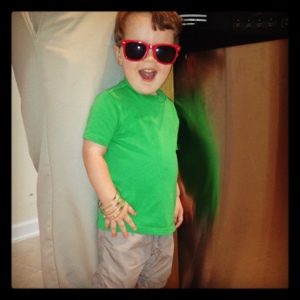 This day, Ayden found some old clear, plastic shower curtain rings while I was cleaning the kids' bathroom and decided to put them on as bracelets. Once he had on his sunglasses too, he thought he was something else!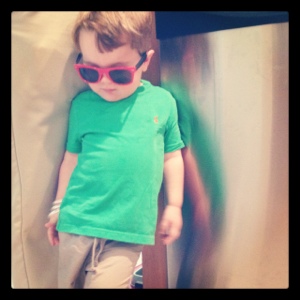 I told him to smile so I could take a picture…and he struck this pose. No lie. I am slightly disturbed. Might have to save this one for something special when he is older…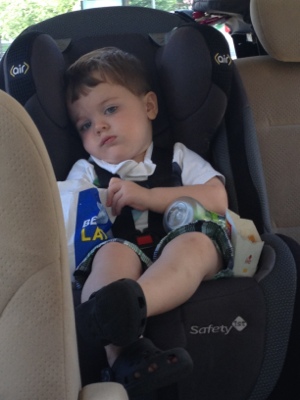 Our crazy road trip saga began Thursday when William and I went to Brunswick, GA for my grandfather's funeral. Friday, though, the whole family loaded up to head to Atlanta for his burial service. This is Ayden when we stopped briefly in Columbia…only 2 hours in. It's safe to say he was less than excited.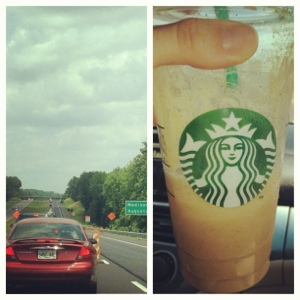 This is a shot from on our way home from Atlanta on Saturday. I-20 stopped as far as the eye could see…one lane only. And my handy Starbucks companion. It was a Quad Venti Caramel Affogato Vanilla Bean Frap. Don't ask what it is…just believe me that it is good and that it has 4 shots of espresso to get you through anything! (Also, it's like an $8 drink…so if you are a SBUX rewards customer, wait until you get your free drink card to try it!)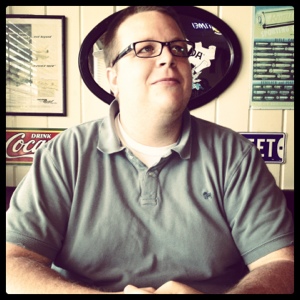 This is my man on Father's Day. Since he and I didn't get to celebrate our anniversary properly this week, the two of us went out on Sunday evening. I asked his permission to take the picture. I caught him just before he started laughing. He is the sweetest. The best husband and the best daddy! I love you, William!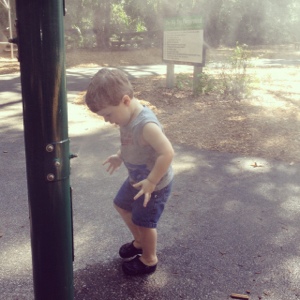 This is Ayden playing in the mister at the park, which he affectionately calls the "Mister, Mister!"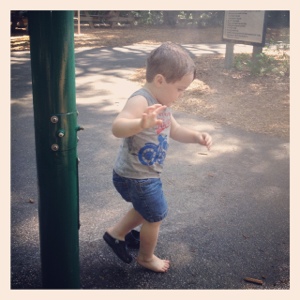 Give him a couple minutes and he will be soaked head to toe!
Linking up with…