Posted by Tori on Dec 21, 2012 in
recipes.
Today, I'd like for y'all to meet my friend, Jennifer. She writes a cooking blog, Savory Concoctions, that you MUST check out! I asked her to come over here and share one of her favorite holiday recipes with you. I should not have been surprised that she chose to share her Pumpkin Bread recipe. It is so, so good. And she is famous for it around here. I hope you'll enjoy the recipe and make it to have on Christmas morning with a big 'ol cup of coffee! And…check out all the awesome recipes on her blog!
——————————————————
When people start talking about Christmas baking the first thing that comes to my mind is pumpkin
bread. Each December my kitchen becomes a pumpkin bread baking factory because it's my favorite
gift to give local friends for Christmas. And let me tell you, freshly baked pumpkin bread is the best air
freshener in the world! I love playing with the dogs in the backyard for a few minutes or checking the
mail just so I can walk back into the house and be greeted by that most wonderful aroma.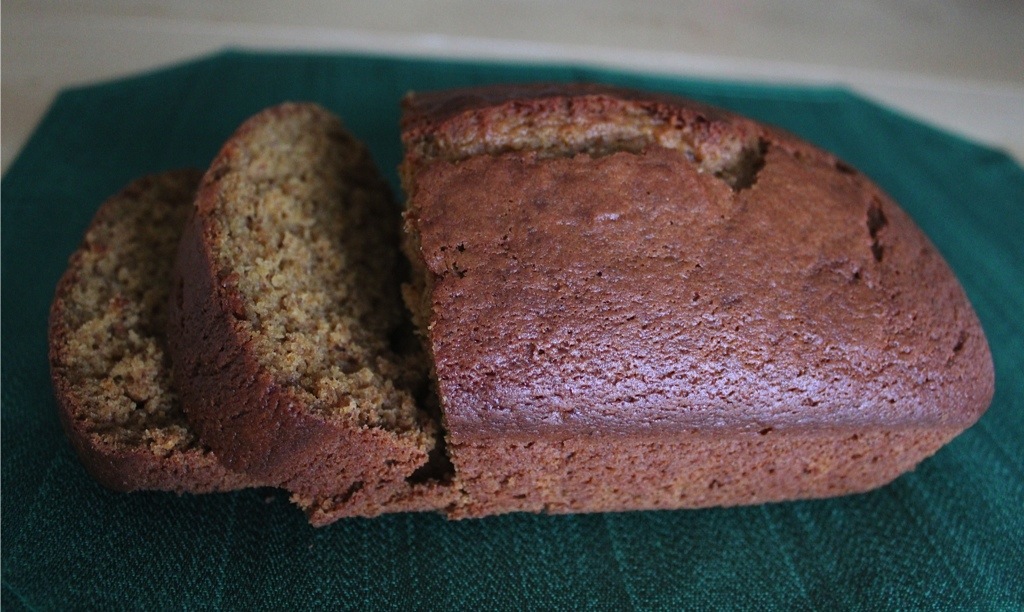 Ingredients:
1/2 cup olive oil
2 2/3 cup sugar
4 eggs
1 16 ounce can of pure pumpkin
2/3 cup water
3 1/3 cups flour
2 teaspoons baking soda
1 1/2 teaspoons salt
1/2 teaspoon baking powder
1 teaspoon ground cinnamon
1 teaspoon ground cloves
Directions:
–Preheat the oven to 350 degrees.
–Grease the bottoms of two loaf pans with Crisco.
–Mix the oil and sugar in a large bowl.
–Add the eggs, pumpkin, and water and mix well.
–Blend in the remaining ingredients, pausing to scrape down the sides of the bowl with a spatula
part way through to make sure everything mixes evenly.
–Divide the batter evenly between the two loaf pans.
–Bake for 1 hour and 10 minutes or until a wooden pick inserted into the center comes out clean
and the bread springs back at your touch.
–Cool on cooling racks for 5-10 minutes, then gently run a table knife around the inside of the
pan to loosen the sides of the loaves. Invert the pans over a cooling rack to remove the loaves,
turn them right side up and finish cooling on the racks.