Posted by Tori on Jul 20, 2010 in
ayden.
Ayden and I were shopping in Babies R Us today (saved $20 on our $60 purchase of diapers and wipes BTW…) and were stopped by a woman expecting her first child, who was shopping with her mother. They thought Ayden was so sweet, and spent several minutes talking and playing with him. We carried on brief conversation, and then…the hormones kicked in! Both of them simultaneously began crying. I mean, not just "misty eyed" but more like crying at your favorite romance movie or novel. They both looked at one another and exclaimed, "I'm crying! I don't know why!" As they wiped the tears from their eyes, with a bit of a chuckle, they were sure to tell Ayden that those were just happy tears.
It made me think of the joys of being an expectant mother…joys I get to experience all over again as I await the arrival of our second precious little one. The Lord wired us women a little differently. And I love it! I love being able to share such a random, yet sweet moment with complete strangers in a store.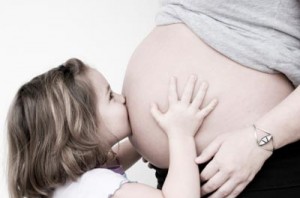 God, thank you for loving us so patiently and unconditionally…even when we have no idea why we're crying. Thank you for the incredible privilege of being a mother and the opportunity to put aside all else to invest in the lives or our babes.  Help me to always lead them to you.