Posted by Tori on Nov 5, 2011 in
ayden.
So Ayden took his plate and cup to the table by himself and sat down to eat. No more high chairs or boosters for this big boy!! He ate his whole bagel like this and loved every minute! He is always wanting to be grown up and do everything like an adult…he even gets upset sometimes that he has to use a sippy cup! I'm not sure I'm ready for all this growing up business….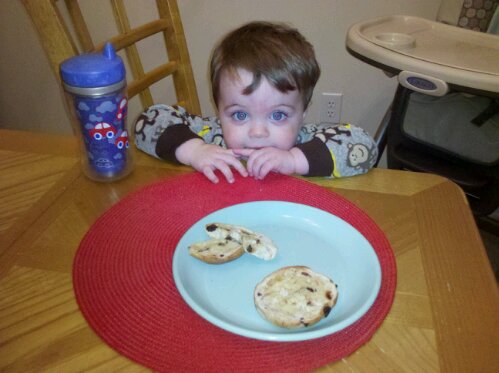 Keep stretching, buddy!