Posted by Tori on Oct 23, 2011 in
ayden.
Today after church we all got to play outside for a while. This weather has been so perfect…and Ayden would totally LIVE outside if we would let him!
Up until now, his bubble lawn mower has been an inside toy without the bubble action. Also up until now, Ayden has been convinced that his lawn mower was actually a vacuum cleaner. Well, today, all that changed.
Ayden's first experience with bubbles in his lawn mower…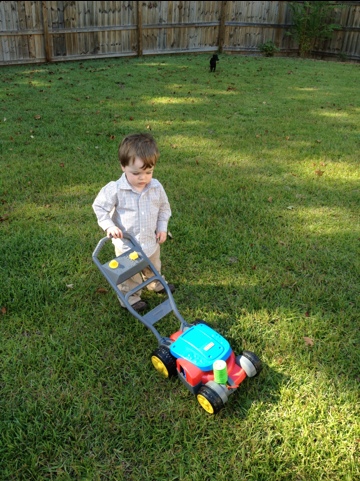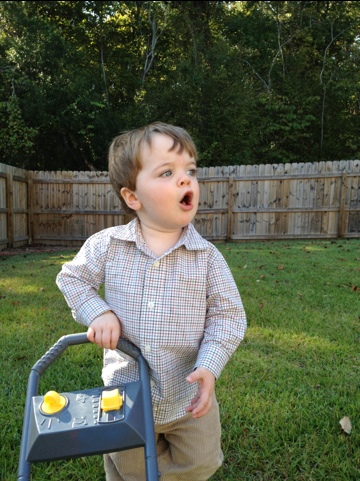 Since Ayden was still wearing his church outfit, I wanted to get a good picture before it got completely dirty. So, this is the face I got when I asked him to smile for the picture…