1 Thessalonians 5:16-18
Rejoice always, pray without ceasing, give thanks in all circumstances; for this is the will of God in Christ Jesus for you.
Here are some reminders of His faithfulness and reasons to praise Him that I collected from this week.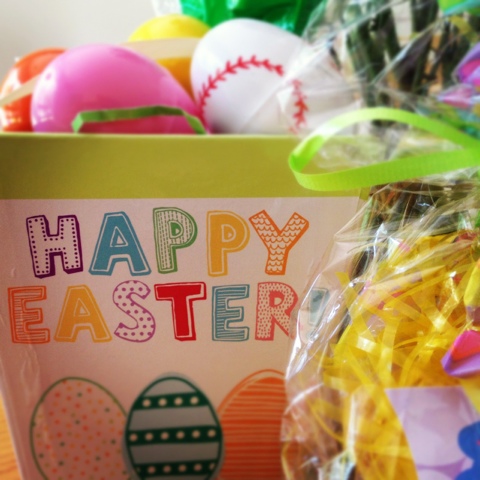 Easter goodies! I love watching Ayden learn & discover during this season of the year. We have been doing "resurrection eggs" with him during the days leading up to Easter. He absolutely loves it, and I hope that he is learning and that his little mind is soaking up the truth about Jesus.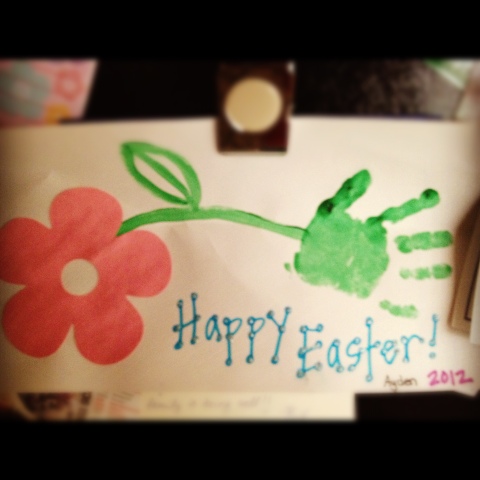 This is the Easter craft he made at preschool. Love those precious fingers. If you look closely, you can tell that his pinky finger is a little crooked. Each one of our children has two crooked pinkies – just like their daddy. I love those precious details of how beautifully He formed them.
Ayden and Brooklyn playing and sharing a few priceless moments.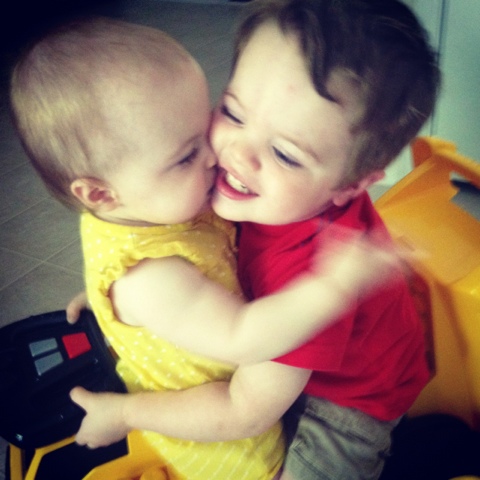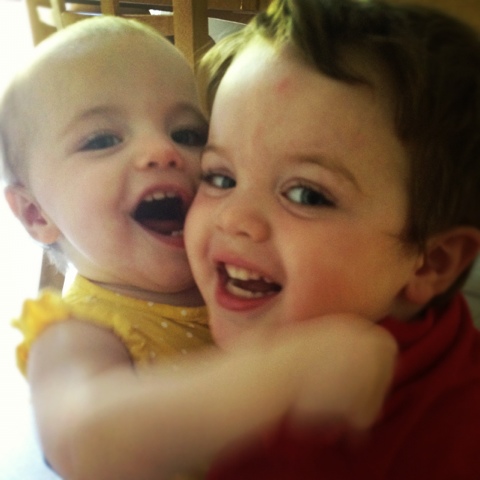 I love these little faces! And I am so happy that they love one another, even as babies.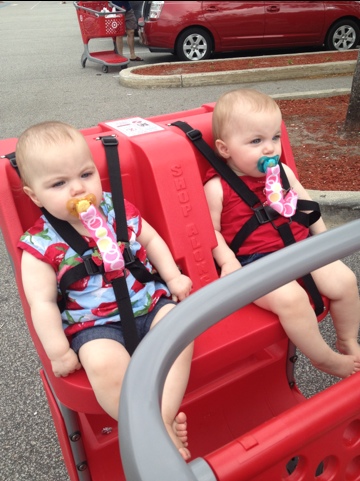 As if I needed another reason to adore Target, they have made a shopping cart that all 3 of my babies fit in!!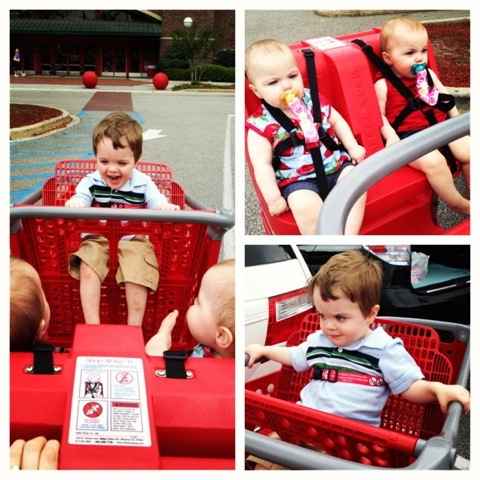 I love it, and so do they! Since they sit across from one another, they had the best time making one another laugh while I shopped.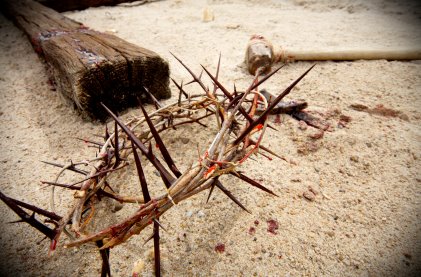 And…the most incredible reason to give thanks this week and every single minute.